HIGHLIGHTS OF THE LAKE DISTRICT TOUR
DISCOVER YOUR ENGLISH LAKE DISTRICT TOUR
Join us on a fantastic day trip from Liverpool to the heart of the English Lake District. We can promise you a day of exploration and discovery, with stunning scenery, ancient villages, famous literary figures and a cruise on Lake Windermere.
Our personable and knowledgeable driver guide will take the stress out of the day for you – so that you can sit back and relax and immerse yourself in this captivating landscape & national park.
Our Lake District highlights tour is a varied and well- paced itinerary with plenty of opportunities to take in the lake-land scenery and sample some local treats too, for example Grasmere Gingerbread springs to mind!
At Liverpool Tour Company, the safety & health of our guests are always of paramount importance to us. This Lake District tour has been optimised for post Covid-19 tours & follows our health protocols.
We plant a tree for every booking you make!
LAKE DISTRICT TOUR ITINERARY
Your first stop of the day will be Arnside a former fishing port where the river Kent enters Morecambe Bay. You might even catch a glimpse of the tide rushing in!
Morning coffee in the ancient village of Cartmel, with its former 12th century priory, a real gem to explore. You will arrive in time for morning coffee at the Mallard Tea Shop. You might want to have a shuffle around Unsworth Yard where you will stumble across some culinary treats! And explore the village. Be sure to have a gander at the Cartmel lock up before you leave the village!
Enjoy a scenic drive through Beatrix Potter country and pass through the countryside she adored and inspired many of her characters, from the Tales of Peter Rabbit.
Continue on your adventure to Grasmere, a charming village associated with the Romantic Lakeland Poets such as William Wordsworth.
Visit William Wordsworth's final resting place in the graveyard of St. Oswald's Church. Visit the famous Grasmere Gingerbread Shop and experience Grasmere Gingerbread, made famous by Sarah Nelson and still produced to her original secret recipe.
Experience a leisurely scenic cruise on the beautiful Lake Windermere from Ambleside to Bowness and take in the spectacular views of the Lake District National Park. Enjoy some free-time in Bowness to explore.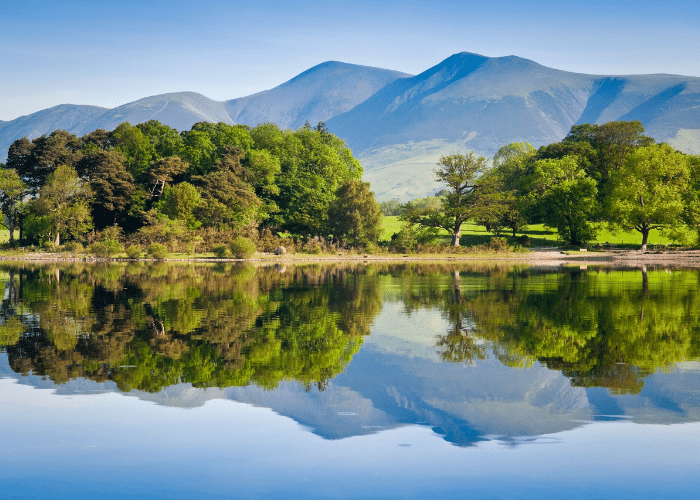 WHAT'S INCLUDED
Professional local tour guide
Choose your start/end points
Lake District tour incl. private transport
Lake District cruise on Lake Windermere
Scenic journey through national park
GOOD TO KNOW
Book this tour from Manchester city centre, too
Bring layers of clothing / rain jacket
SHORE EXCURSION
At checkout, select "Liverpool Cruise Terminal" as pick-up location to benefit from
100% private shore excursions
Pick-up & drop-off inside cruise terminal
Guaranteed on-time return to ship
Full refund should ship skip port
Multiple language options
Better value than ship excursions
LOOKING FOR SOMETHING DIFFERENT?
Browse our tours and create your perfect experience in North West England – discover Liverpool, The Lake District, Wedgwood, Manchester, Wirral and more…