YOUR PERSONAL LIVERPOOL INSTA TOUR
Your local guide will meet you at your city centre accommodation and your Liverpool Instagram adventure begins!
This private walking tour of Liverpool's Instagram highlights captures the city's culture & vibes in pictures! Your local guide will introduce you to some of the most iconic and photographed spots in this wonderful city with its rich cultural and musical heritage.
Liverpool's compact nature is ideal for a tour of this nature so you won't have to walk too far to see the many delights that Liverpool has to offer and get snapping!
The route of your Liverpool Instagram tour will depend on where we pick you up from in the city centre but you can expect to experience some iconic sites, hidden Instagram moments & gems, secrets only your guide will reveal to you and some personal favourites, too, which will make your experience unique! Remember, Liverpool is a city of constant change and you never know when something springs up overnight that suddenly becomes a Liverpool Insta tour highlight – for sure, your Liverpool Selfie Tour will not disappoint! 
We are happy to be as flexible as possible for you and create the perfect tour experience.
At Liverpool Tour Company, the safety & health of our guests are always of paramount importance to us. This Liverpool Insta tour (on foot) has been optimised for post Covid-19 Liverpool tours & follows our health protocols.
We plant a tree for every booking you make!
LIVERPOOL SELFIE TOUR ITINERARY
Your local guide will introduce to the city's latest contender to be the city's emblem, The SuperLamBanana. Have a selfie with 3 of them all lined up in a row outside the Museum of Liverpool!
Don't worry your local guide won't expect you to climb any mountains! You just need to take a selfie by world famous artist Ugo Rondinone's 10 metre art installation. If you like Liquorice Allsorts you might see a resemblance!
You will have the licence to get creative with your photos in this wonderful backdrop dating from 1846. The combination of water and stunning architecture make for some great framing photographic opportunities!
Another treat for you on this tour you can have a selfie alongside with this statute which represents a very human ideal and struggle. Your local guide will reveal all! Have you photograph taken beside this piece of Scandinavia in Liverpool. If you are lucky you will be invited inside to have your photo taken in the church!
Your local guide will lead you to Jamaica Street and the chance for a selfie fest amongst all the amazing murals and street art that has literally sprung up in this part of town recently!
You break for 20 minutes or so to re-fuel with coffee at Baltic Creative one of the happening cafes in this creative quarter. Enjoy your coffee and start posting your photos from your Liverpool Insta tour so your followers & friends can enjoy!
The colourful Chinese arch is the defining feature of Liverpool's China town and makes for a wonderful selfie! Stoll along Berry Street to St Luke's Church, known locally as the "bombed out church" because of the damage it sustained from areal bombing in the WW2. Pause here for a few moments to reflect and take a memento beside the poignant "All Together Now"...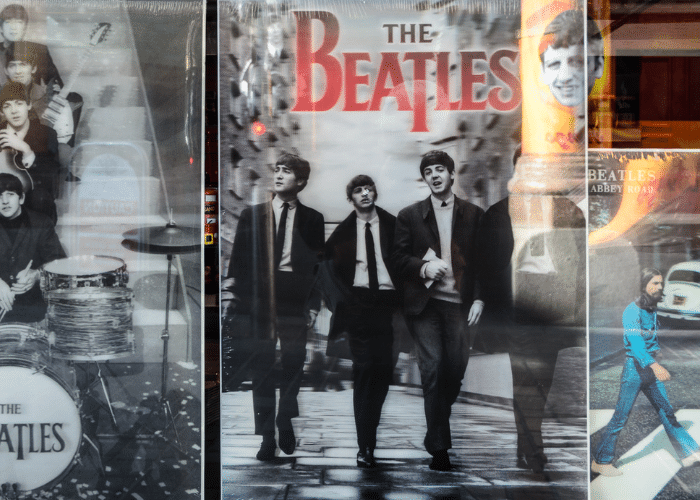 WHAT'S INCLUDED
Personal selfie guide & expert
Choose your start/end points
Private guided walking tour of Liverpool
"In the moment" itinerary
Explore the iconic Baltic Quarter
GOOD TO KNOW
Bring layers of clothing / rain jacket
Incl. in-the-moment instagramable moments & opportunities
SHORE EXCURSION
At checkout, select "Liverpool Cruise Terminal" as pick-up location to benefit from
100% private shore excursions
Pick-up & drop-off inside cruise terminal
Guaranteed on-time return to ship
Full refund should ship skip port
Multiple language options
Better value than ship excursions
LOOKING FOR SOMETHING DIFFERENT?
Browse our tours and create your perfect experience in North West England – discover Liverpool, The Lake District, Wedgwood, Manchester, Wirral and more…